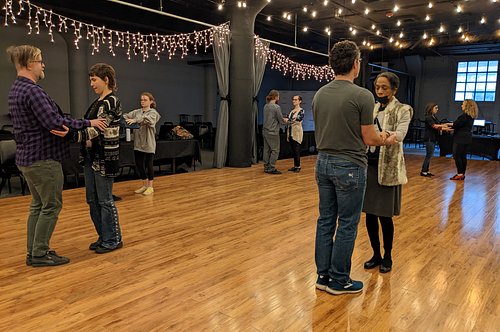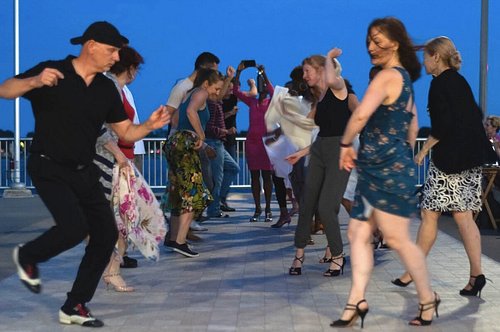 Connection. Community. Creativity.
Tango is the art of connection. In an era where social distancing has been normalized, come reconnect with us. We play games, lead and follow, and focus on building connection so that you can improvise with a basic foundation of steps.
We won't focus on the fancy tricks of stage tango; in social tango our goals are connection, improvisation, playfulness, accesibility.
We have monthly level I and II Tango Series' at Motor City Wine on Wednesdays. See what's on our calendar HERE.
All year we have 2nd and 4th Wednesday Tango Parties at Motor City Wine in Corktown! Come socialize, listen to beautiful music, share a bottle of wine with good people, and dance. Use it as a practica, use it as a milonga, this space is for all of us to get exactly what we need and to together build a strong, supportive tango community.
Find details HERE.
COME DANCE WITH US!
Our goal is to build:
COMMUNITY. Tango is a beautiful way to connect with one another. We place high importance on building our dance community to be inclusive and welcoming. Anyone can lead, anyone can follow, everyone is welcome to to show up exactly as they are.
SKILLS. We are diligent about building a strong foundation of skills in our classes. We recognize the importance of beginning with a serious study of Argentine Tango, and we recogize the importance of making every day we come to dance fun! We build the foundation, we practice it, and then after we have our foundation we play, we throw away the rules, and we co-create.
CULTURE. We believe that an important piece of learning a hobby is learning the historical and cultural relevance behind it. We ALSO believe in actively creating a culture of tango in Detroit that lifts us up and brings us together.